I'm not a biter, I'm a writer for myself as well as several publications and brands.
Named one of Business Insider's "25 top PR hires of 2022," I currently oversee branding and content strategy for communications agency Shore Fire Media as its Creative Brand Director.
I cut my teeth as a DJ and record producer on New York's underground hip-hop scene in the aughts, then began producing concerts and events for some of the city's most storied venues including Webster Hall, Highline Ballroom, S.O.B.'s and Sutra Lounge — as well as a podcast to promote up-and-coming hip-hop artists for the American Society of Composers, Authors and Publishers (ASCAP).
My diverse experience led me to develop a talent for digital marketing, strategizing campaigns and creating logos, flyers, websites and business development material for my various endeavors — so I began offering creative services and marketing consultation to other artists, businesses and brands.
A passionate media professional with a diverse skill set and a keen understanding of the music and entertainment space.
In 2016, I forayed into music journalism — writing under the pen name El Scribes as a staff contributor at Ambrosia For Heads (AFH), a hip-hop media platform started by former MTV, BET and Condé Nast executive Reginald Williams. At AFH, I documented the rise of some of hip-hop's most exciting talent like Joey Bada$$, Griselda Records, Rapsody and Saba. I soon began freelancing for other publications including Variety and UndergroundHipHop.com (UGHH), and have since published hundreds of editorial features — from reviews of performances by Nas, Lil Wayne, Brockhampton, Jessie Reyez, Noname, Vince Staples, Tyler, the Creator and more to interviews with artists including Erick Sermon of EPMD, Cypress Hill, T-Pain, Black Milk, Blu & Exile, Aloe Blacc and Bahamadia.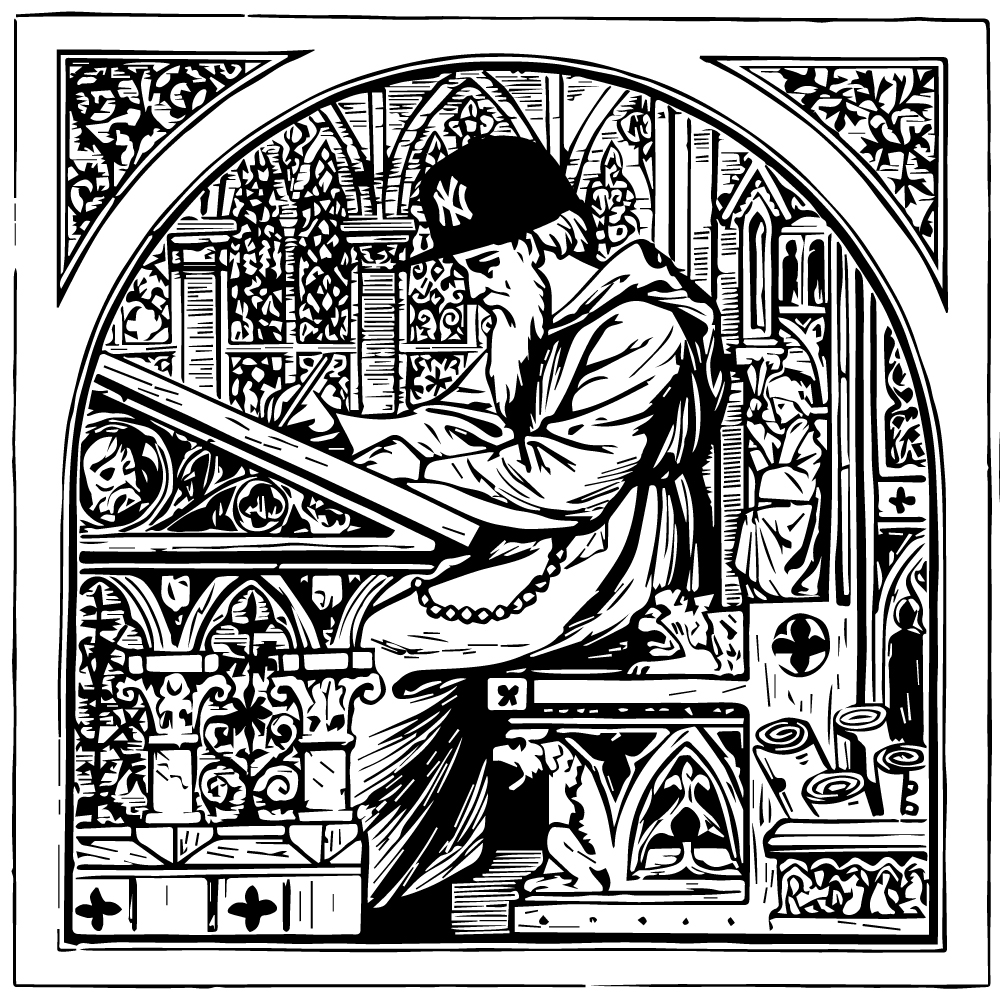 El Scribes has the fire pen.
After writing several features for UGHH, I was offered a full-time position on the company's marketing team — and eventually served as the de facto editor-in-chief of its online magazine, following the departure of its former editor-at-large. In addition to running the magazine, I produced videos and wrote copy for UGHH's 20-year-old e-commerce platform — developing a talent for creating marketing content with an editorial feel and becoming adept at writing for SEO.
In 2018, I joined the marketing team at Downtown Music Publishing — where I oversaw integrated marketing and public relations campaigns, editorial direction and web production as the manager of marketing and communications for the entire global brand. Besides running Downtown's website and digital channels, and establishing its editorial platform, I planned and implemented campaigns to announce deals with the estates of Miles Davis and George Gershwin, the Wu-Tang Clan, Motown legend William "Mickey" Stevenson, The 1975 and Shaggy, among others. I also copy edited a print magazine published by Downtown's parent company, Downtown Music Holdings, before the defunct publishing division merged with digital distributor DashGo to become Downtown Music Services in 2021.

The best copy editor I have ever worked with and an editorial swag lord of the highest degree.
Following the sale of Downtown's catalog, I joined the non-fungible token (NFT) division of Crypto.com — overseeing editorial direction and communications for the fast-growing cryptocurrency exchange's NFT platform — working with a diverse roster of creators that included recording artists, contemporary fine artists, street artists, athletes, influencers, fashion designers, a celebrity chef, an iconic comic book publisher and countless digital artists at the forefront of the community. For my work on the Crypto.com NFT blog, in 2022, I was recognized as a top writer in the topic of art by Medium — one of 50 ranked from over 70,000 contributors.
I also write fiction and screenplays, and placed as one of ten semifinalists selected from almost 2,000 contestants in the 2017 Book Pipeline Contest with my manuscript, "Flight of the Pigeon Man." A fantastically absurd psychological drama about gentrification told through the lens of a six-foot-tall talking pigeon undergoing an identity crisis, the short story was called "tragically comical" by Pipeline Media Group — which added that it tackles "super-heavy themes in the most whimsical, yet sensitive way possible." I have also adapted the project as a screenplay for a short film, which the Golden Script Competition dubbed "a fascinating script that uses humor to explore more nuanced themes" and a "brilliant blend of comically bizarre and heartbreaking."
In my spare time, I enjoy curating playlists, organizing concerts and events, making hip-hop beats and occasionally participating in producer competitions on the New York City battle scene — of which I have won a few.
Subscribe to get my new articles by email